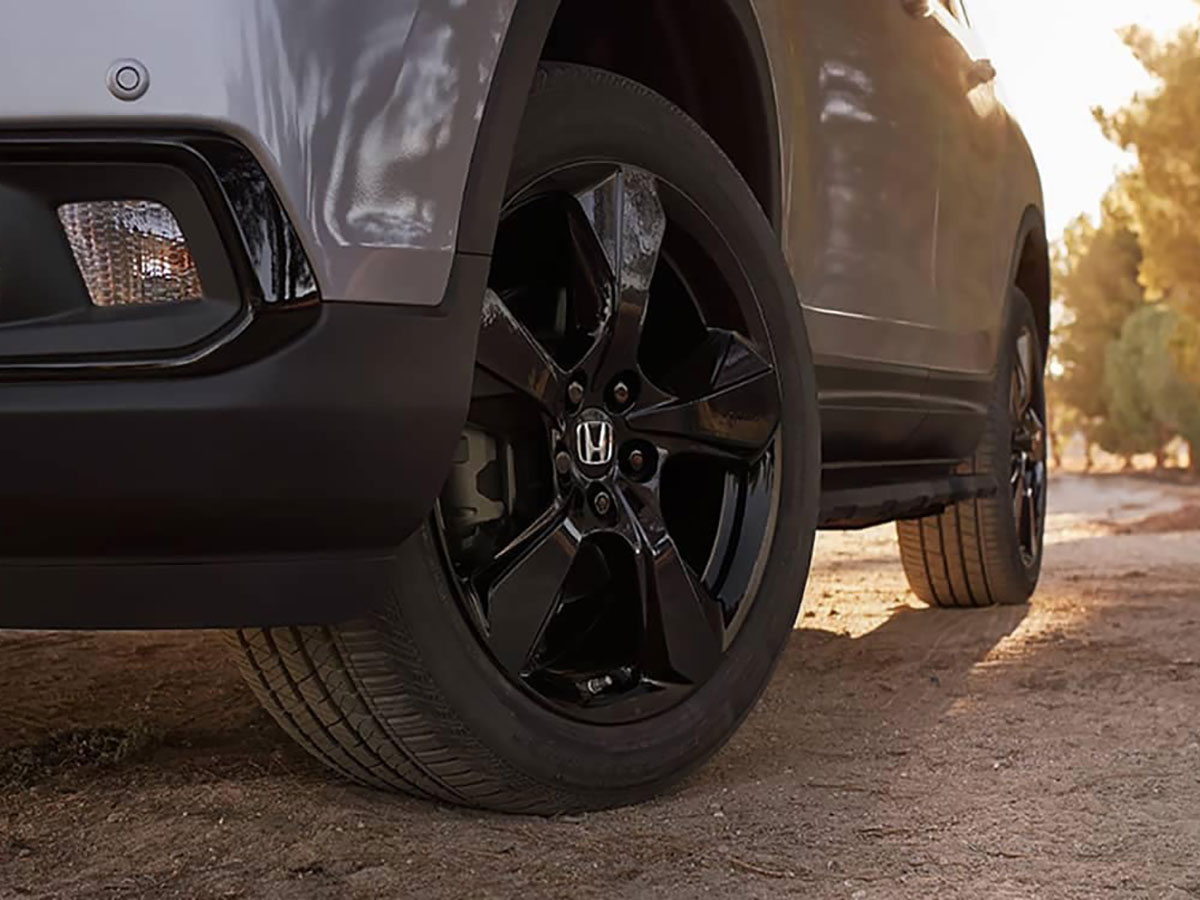 Honda Tire Services Perfect for Muncie, IN Residents
We are proud members of the Anderson, Indianapolis, and Muncie, IN communities. That's why we take vehicle maintenance so seriously. At Tom Wood Honda of Anderson, our technicians can handle just about any tire problem that comes our way. Take a look at our services and if you haven't had your tires inspected recently, give our dealership a call today!
  Schedule Service
Our Services
Our certified and factory trained technicians can handle a variety of tire problems. After we inspect your tires, we can recommend the best maintenance for your vehicle. Our tire services include:
Patching and Repairs
Replacing Damaged Tires
In addition to these services we can also help recommend the best tires for your driving style and vehicle.
When To Get Your Tires Serviced
Drivers in Indianapolis and Muncie, IN need to know when to get their tires serviced. Here are the most common signs of tire problems:
Deflating Tires - If your tires have been having trouble holding air, it's a likely sign that there are some punctures and where that might help you visible to the naked eye.
Uneven Tread Wear - Uneven we're across the treads is a good sign that your tires need to be rotated or your alignment needs to be checked.
Bald Tires - If you treads are low to completely gone your tires are going to have a lot of trouble gripping the road. This also makes them much more likely to puncture while driving.
If you notice any of these common signs of tire wear it's time to bring your vehicle in for an inspection
. 
 Service Hours 
Monday

7:00 am - 6:00 pm

Tuesday

7:00 am - 6:00 pm

Wednesday

7:00 am - 6:00 pm

Thursday

7:00 am - 6:00 pm

Friday

7:00 am - 6:00 pm

Saturday

8:00 am - 5:00 pm

Sunday

Closed
Taking Care of Your Tires
When it comes to taking care of your tires most people wait until there's a flat before they decide to get service, but getting your tires inspected ahead of time is a great way to prevent bigger problem. You should come into our dealership at least once a year to have your tires rotated and your alignment checked. We can also take a look at your treads to make sure that your tires are still fit for the road. Staying on top of regular tire maintenance is one of the best ways to keep your vehicle safe while driving and prevent more costly repairs from occurring down the road. If your tires are starting to look a little worn out or they're having trouble holding air, it's time to give our dealership a call. If it's been a while since you had your tires rotated or inspected, are friendly technicians at Tom Wood Honda of Anderson, IN are just a phone call away. 
  Schedule Service
---
Tom Wood Honda Amenities:
Complimentary car wash with every visit
Certified & Factory-trained Technicians
Transportation and/or Rental Vehicle
Collision Center in Indianapolis
Early Bird Service
Supports American Cancer Society, Leukemia & Lymphoma Society, Indianapolis Zoo, St. Mary's Child Center, Best Buddies Indiana, and many more
---
Dealer Wallet Service Marketing & Fixed Ops SEO by