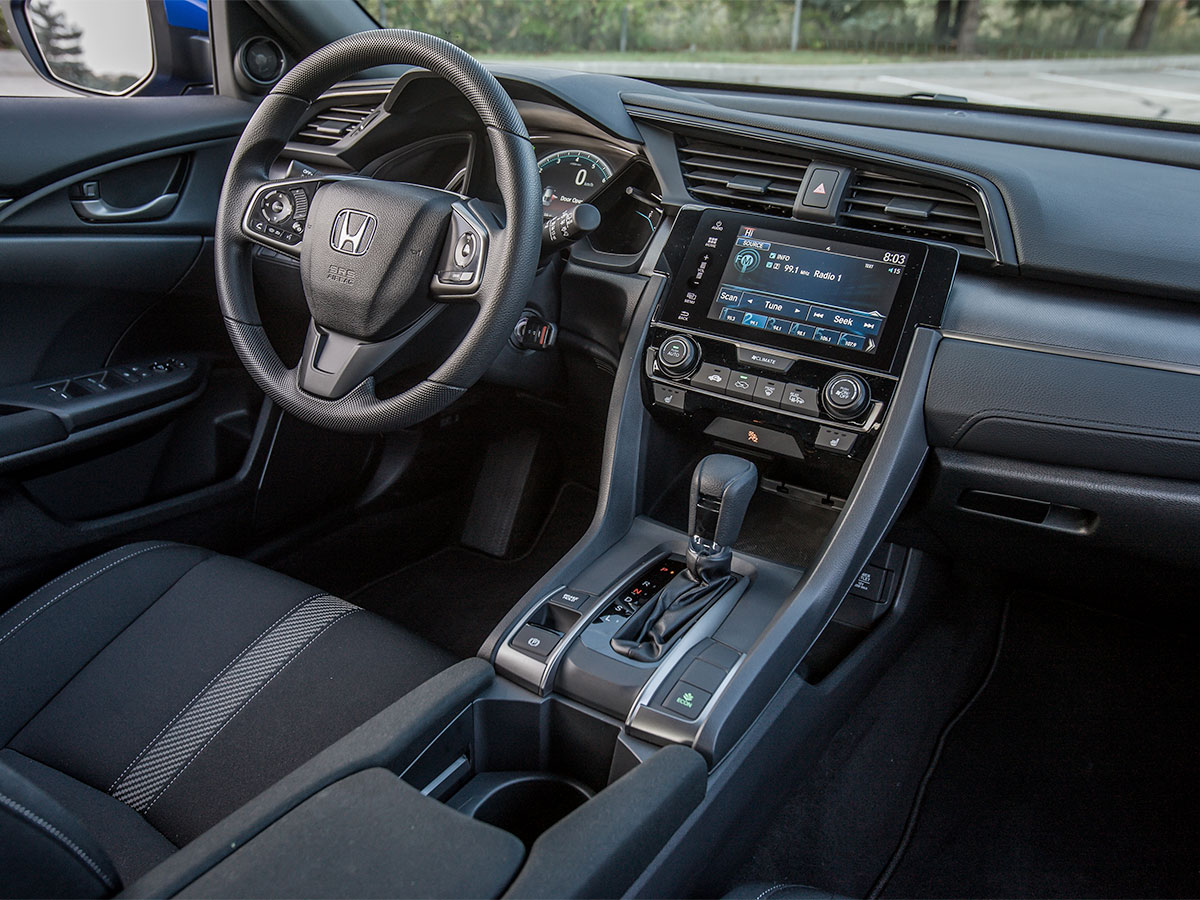 Honda Transmission Service in Anderson, IN
One of the questions drivers face when they have an older model Honda is whether to repair a transmission that is on the verge of failure or to replace it. Either way, it is an expensive proposition. But when you love your car or buying a new one is more than your budget allows, you can trust the certified and factory-trained technicians at Tom Wood Honda to have your car running like it did in its youth.
  Schedule Service
   Service & Parts Specials
The Difference Between Repairing a Transmission & Replacing Your Transmission
Repair - The transmission depends on the smooth precise operation of many parts, and in some cases, only one of these parts needs replacing. Sometimes, it's one of the transmission solenoids, small electrical components that control shifts, that's the culprit. This is a relatively inexpensive fix. But others, like replacing a seal to prevent transmission fluid from leaking past the front shaft; or replacing a valve body (to maintain hydraulic pressure); or replacing a transmission mount (to restore transmission component alignment) can be substantially more.
At this point, the question is whether fixing it piece by piece ends up costing as much as if not more than going ahead and having the transmission replaced. And in the cases of vehicles that have racked up 100,000 miles or so, repairing a transmission doesn't ensure you won't have to replace it ways down the road.
Replace or Rebuild - Some opt for a transmission rebuild. but this is not as simple as it seems. It depends on how much damage exists in the present transmission. The technician would have to disassemble the transmission, price out the repairs, and put it all back together again. The labor involved can cancel out any savings on parts, and as a result, the difference between replacing and rebuilding the transmission may be minimal.
In the majority of cases, opting for a transmission replacement as a complete assembly is a more cost-effective option. After all, the clutches, internal gears, plates, and other metal parts wear out beyond repair, and the price of the parts alone could cost more than that of parts and labor on a transmission replacement. As with any other service, the cost will depend on what type of vehicle you drive - performance car or economy car; SUV, sedan, or pick-up; diesel or gas engine.
  Schedule Service
 Service Hours 
Monday

7:00 am - 6:00 pm

Tuesday

7:00 am - 6:00 pm

Wednesday

7:00 am - 6:00 pm

Thursday

7:00 am - 6:00 pm

Friday

7:00 am - 6:00 pm

Saturday

8:00 am - 5:00 pm

Sunday

Closed
Transmission Service from Tom Wood Honda of Anderson
If you live or work in the vicinity of Anderson, Indianapolis, or Muncie IN, one of the service managers at Tom Wood Honda can answer any questions and quote you a price. No matter what you decide, any service visit to Tom Wood Honda comes with a complimentary car wash. And should you need them, you can also take advantage of early bird service, complimentary transportation, or rental car arrangement. And if you decide to go for a new or previously owned Honda, one of the sales team can show you many exciting models.
---
Tom Wood Honda Amenities:
Complimentary car wash with every visit
Certified & Factory-trained Technicians
Transportation and/or Rental Vehicle
Collision Center in Indianapolis
Early Bird Service
Supports American Cancer Society, Leukemia & Lymphoma Society, Indianapolis Zoo, St. Mary's Child Center, Best Buddies Indiana, and many more
---
Must present coupon when the order is written. Not valid with any other offer. Some restrictions may apply see Service Advisor for details. Tax and shop supplies not included. Some Models may not apply. Promotion may end at anytime with our notice. Does not include Tax and or Shop Supplies, see Service Advisors for details.
Dealer Wallet Service Marketing & Fixed Ops SEO by