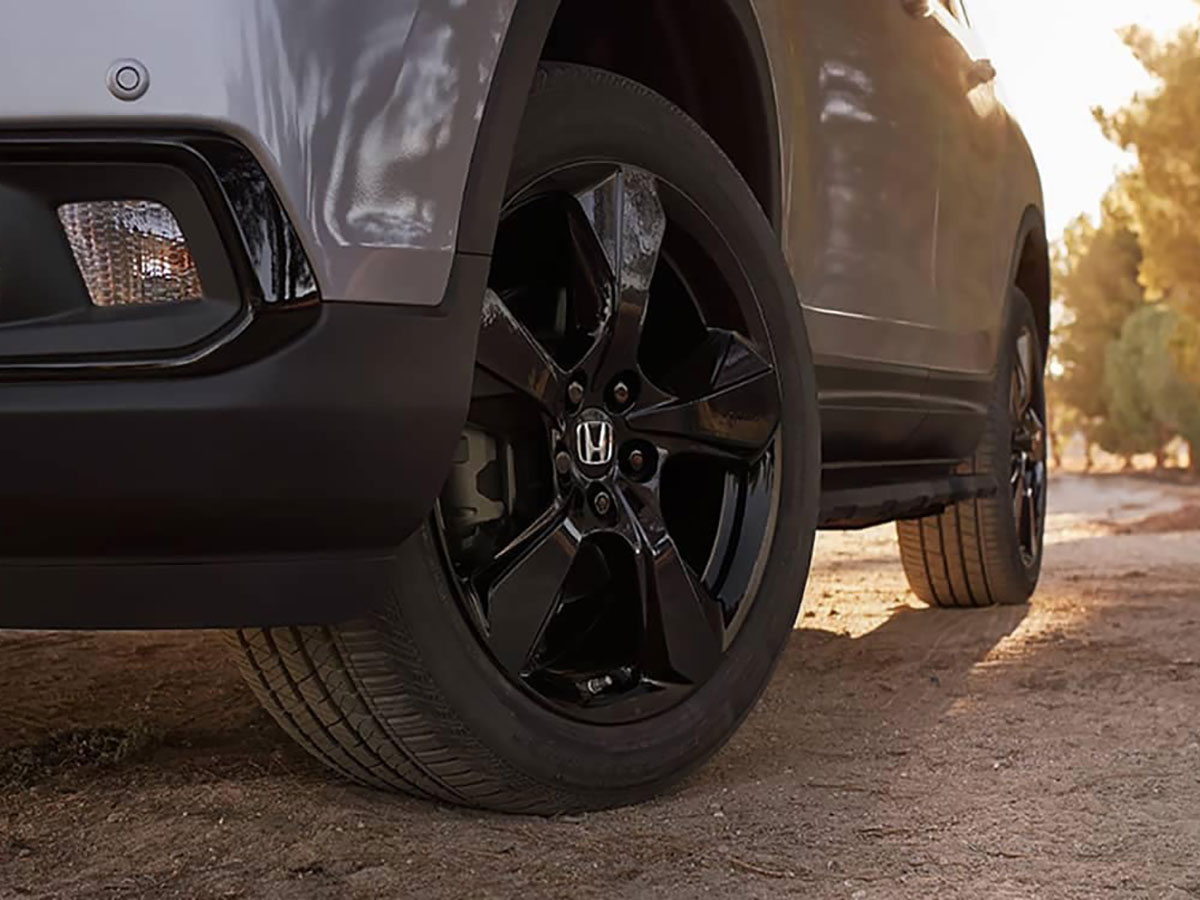 Tire Balancing Service in Anderson, IN
If you have noticed your vehicle pulling to one side or it has started to vibrate at higher speeds, these may be indications your tires need to be balanced. A well trained automotive technician can inspect the tires and spin-balance them. This can eliminate odd noises and vibrations. Sometimes tires will develop high spots which can be eliminated by rotating the tire on the wheel. Once tires have been correctly balanced, they are mounted and inflated to proper air pressure according to the manufacturer's specifications.
  Schedule Service
  Service Specials
Tire Balancing from Tom Wood of Anderson Tire Center
If this service is routinely done, the overall life of the tire can increase. This is one way that can save you money over time. If you live in an area that has hard driving conditions like potholes and unimproved roads, you may need to have this service done more often. Recommended tire balancing is usually every 4,000 to 6,000 miles. However, more extreme factors like consistently driving on bad roads can affect when you may need this service.
Your tires should be balanced at regular intervals according to the manufacturer's suggestions. If your tires are properly balanced, it can save you time and money from avoidable costly repairs down the road. Your vehicle will perform more smoothly when you get this service. Things like vibrations and noises will be greatly reduced or disappear after your tires are balanced. The tread wear on your tires will wear out in a normal amount of time instead of rapidly breaking down. With routine maintenance, more serious problems can be avoided and your car will be performing at its best.
Risks of Ignoring Tire Issues
If this easily corrected problem is neglected, you could have suspension troubles as well as needing new tires sooner than necessary. Driving your vehicle can also become uncomfortable. The tires can be affected, but the whole suspension system can be adversely affected by unbalanced tires. One way to tell if there is an imbalance is by the amount of wear on your tires. Another common indicator is vibrations at higher speeds. If you have noticed some of these factors, a trained automotive technician can further inspect the tire and wheel assembly to determine what exactly is going on.
  Schedule Service
 Service Hours 
Monday

7:00 am - 6:00 pm

Tuesday

7:00 am - 6:00 pm

Wednesday

7:00 am - 6:00 pm

Thursday

7:00 am - 6:00 pm

Friday

7:00 am - 6:00 pm

Saturday

8:00 am - 5:00 pm

Sunday

Closed
Schedule Tire Services Online Today
Call Tom Woods Honda of Anderson, IN to schedule an appointment today. Also serving Indianapolis and Muncie, IN. We offer a speedy shuttle service while your vehicle is being worked on. Our Honda Certified Technicians will properly balance your tires and get you back on the road in no time. If there are any other Honda repairs needed, one of our professional technicians can advise you on what is recommended. We look forward to servicing your vehicles and building a great relationship with you.
---
Tom Wood Honda Amenities:
Complimentary car wash with every visit
Certified & Factory-trained Technicians
Transportation and/or Rental Vehicle
Collision Center in Indianapolis
Early Bird Service
Supports American Cancer Society, Leukemia & Lymphoma Society, Indianapolis Zoo, St. Mary's Child Center, Best Buddies Indiana, and many more
---
Must present coupon when the order is written. Not valid with any other offer. Some restrictions may apply see Service Advisor for details. Tax and shop supplies not included. Some Models may not apply. Promotion may end at anytime with our notice. Does not include Tax and or Shop Supplies, see Service Advisors for details.
Dealer Wallet Service Marketing & Fixed Ops SEO by