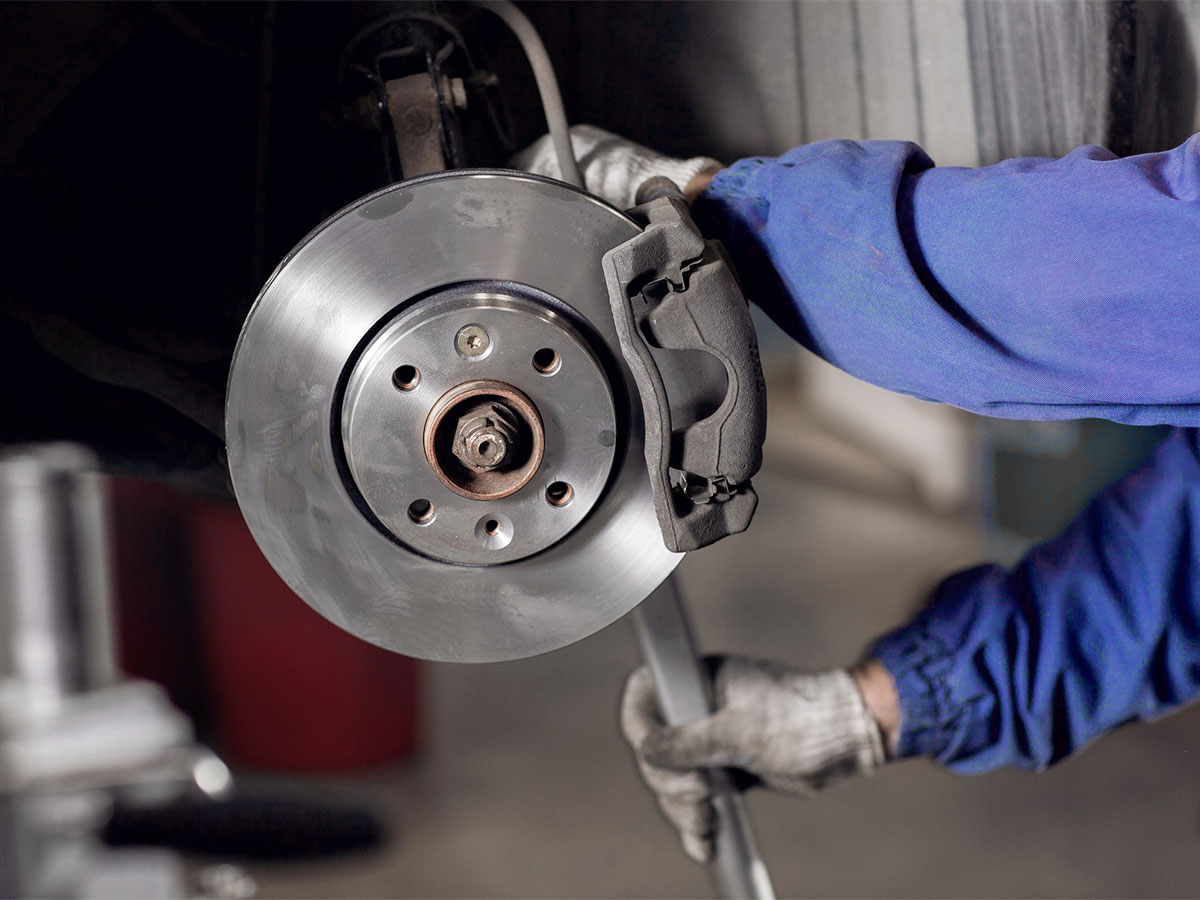 Honda Brake Rotors Resurfacing or Replacement in Anderson, IN
Every Honda car, truck, van, and SUV have a brake system with several vital components working alongside each other generating the stopping power needed when you press the brake pedal. When you press the brake pedal, the hydraulic brake system activates at the master cylinder amplifying foot power to powerfully clamp the brake pads against the brake rotors. When brake pads come into contact with the rotors, extreme friction between the brake pads and rotors causes the vehicle to slow down and stop. The continuous friction and heat will eventually cause the rotors to get wear and tear, such as cracking, grooving, or warping that decrease the brake system's performance. When your Honda requires brake rotor maintenance or replacement, we invite you to Tom Wood Honda of Anderson for the brake rotor service perfect to restore your vehicle's performance, reliability, driving comfort, and safety. Our Honda Service Department is conveniently located in Anderson near Muncie and Indianapolis, IN.
  Schedule Service
Our Brake Rotor Services
We have a team of certified & factory-trained technicians with significant training and hands-on experience performing brake rotor services on vehicles just like yours. Our world-class Honda service department understands Honda vehicles inside and out. Here are our brake rotor services with an overview of what each includes:  
Resurfacing - also called rotor restoration or turning, this service uses specialized resurfacing equipment that removes a small plane from the rotor face to restore a perfectly flat surface according to factory specifications. 
Replacement - when the time comes that the rotors fail inspection, have excessive wear, warping, or are merely found to be defective, they will require replacement. Replacement removes the old rotors and installs new genuine OEM brake rotors. 
When to Get Your Rotors Serviced
With the rotors being critical for braking, the telltale symptoms of a brake rotor defect usually occur while applying the brakes. Here are the most common symptoms related to defective brake rotors: 
Vibration in the steering wheel while braking
Shaking in the cabin while braking
Rotor face has excessive cracking or grooves 
Rotor warping 
Grinding sound when applying brakes 
Metallic squealing noise when in motion 
Vehicle pulls to a side during braking 
  Schedule Service
 Service Hours 
Monday

7:00 am - 6:00 pm

Tuesday

7:00 am - 6:00 pm

Wednesday

7:00 am - 6:00 pm

Thursday

7:00 am - 6:00 pm

Friday

7:00 am - 6:00 pm

Saturday

8:00 am - 5:00 pm

Sunday

Closed
Tom Wood Honda Amenities:
Complimentary car wash with every visit
Certified & Factory-trained Technicians
Transportation and/or Rental Vehicle
Collision Center in Indianapolis
Early Bird Service
Supports American Cancer Society, Leukemia & Lymphoma Society, Indianapolis Zoo, St. Mary's Child Center, Best Buddies Indiana, and many more
---
Dealer Wallet Service Marketing & Fixed Ops SEO by