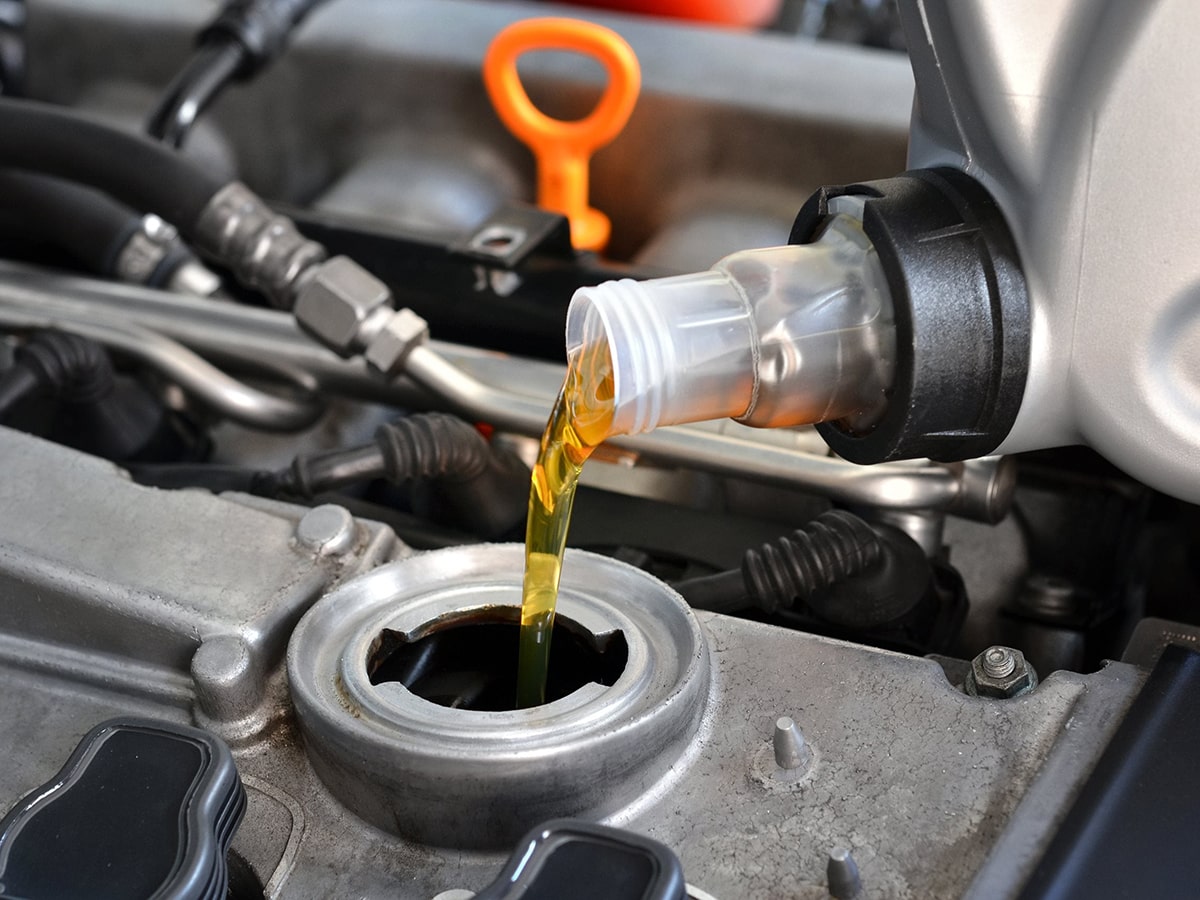 Conventional Engine Oil 101
Conventional engine oil is like the foundation of all engine oil options. Conventional oil has proven effectiveness and ability to keep your Honda's internal combustion engine lubricated and running within the perfect temperature range. Oil flows through the engine around all of the moving parts reducing friction and heat. The intensity of this responsibility eventually causes engine oil to collect contaminants, lose viscosity and begins forming into a sludgy liquid that neither lubricates nor cools the engine. It is for this reason that oil requires changing, no matter conventional or synthetic, at the recommended maintenance interval or even sooner if you begin experiencing any of the warning signs of broken down engine oil.  
  Schedule Service
  Service Specials
Why You Need to Change Your Oil
As engine oil ages with more miles, it will start getting darker, absorbing contaminants, and forms into a sludge-like consistency. Dark, dirty, or sludgy engine oil needs to be replaced before the engine can overheat. Here are the symptoms of an engine oil problem signaling you to schedule a Conventional Oil & Filter Change Service at Tom Wood Honda of Anderson:
Dark or gritty engine oil
Darker exhaust smoke
Check engine light is on
Engine oil change service indicator light is on
Engine knocking noise
If you are due for an oil change, we invite you to bring your Honda car, truck, van, crossover, or SUV to Tom Wood Honda of Anderson. We'll have a Certified & Factory-Trained Technician remove your faulty engine oil and old filter replacing them with genuine Honda oil and filter change to restore your engine oil system to factory specifications.
  Schedule Service
 Service Hours 
  Monday
7:00 am - 6:00 pm
  Tuesday
7:00 am - 6:00 pm
  Wednesday
7:00 am - 6:00 pm
  Thursday
7:00 am - 6:00 pm
  Friday
7:00 am - 6:00 pm
  Saturday
7:30 am - 3:00 pm
  Sunday
Closed
Does my Filter Need To be Changed with Every Oil Change?
If your objective is to remain diligent by following the recommended service interval and help your vehicle live the longest life possible, you will want to change the oil filter with every conventional engine oil change service. The oil filter is responsible for trapping metal shavings and other unwanted debris from the engine oil where they can wreak havoc on your engine's moving parts. Yes, Honda recommends changing the oil filter with each oil change so that your engine oil is operating at its best.
---
Tom Wood Honda Amenities:
Complimentary car wash with every visit
Certified & Factory-trained Technicians
Transportation and/or Rental Vehicle
Collision Center in Indianapolis
Early Bird Service
Supports American Cancer Society, Leukemia & Lymphoma Society, Indianapolis Zoo, St. Mary's Child Center, Best Buddies Indiana, and many more