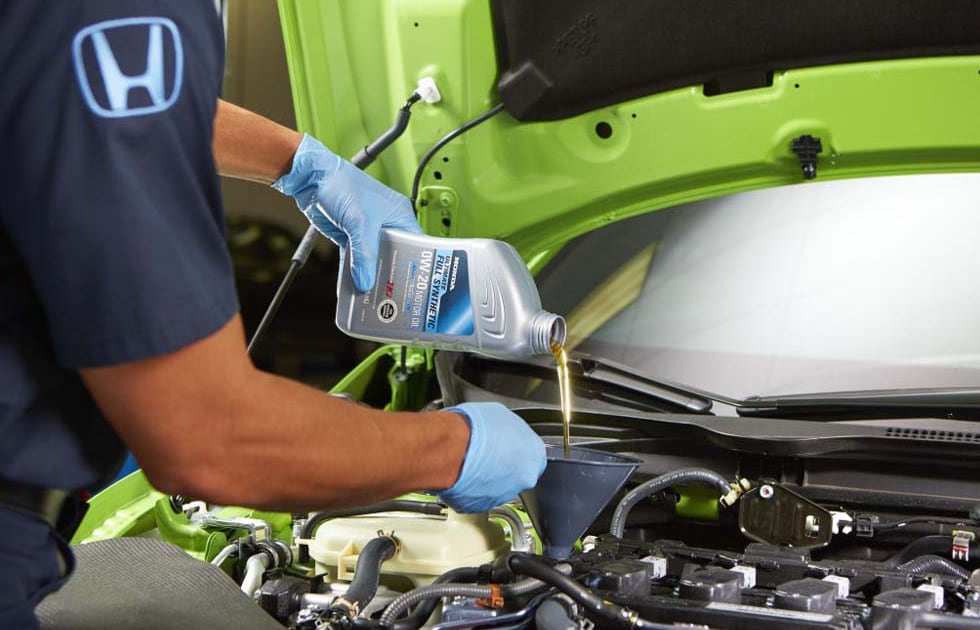 You shouldn't skimp on your oil change, and at our Honda Service Center, we believe that drivers deserve only the best. At Tom Wood Honda we take our oil changes seriously, and when you visit our service center you can take advantage of a variety of servicing incentives like specials and coupons.
Why Tom Wood Honda is the Best Place to Get an Oil Change
So, why do you need an oil change in the first place? Well, the motor oil that courses through your engine isn't meant to last forever. At some point or another, your motor oil supply is going to become clogged with dirt, debris, and grime. This blockage can directly hinder motor oil's effectiveness, and it is one of the most important motor fluids in your engine. Tasked with keeping all of the parts of your engine lubricated, there is a reason why you should exclusively seek oil changes from technicians that know the ins and outs of your car.
Save Big on Routine Servicing at Our Service Center
In our service center, you'll find a team of passionate auto technicians who not only know the ins and outs of the Toyota family but can provide you some seriously top-notch automotive maintenance. On top of that, we strive to provide our customers with service specials, deals, and coupons so that they don't have to break the bank when receiving necessary maintenance like servicing your motor oil.
If your engine needs an oil change, and you're looking for an affordable oil maintenance deal, our team at Tom Wood Honda are the ones to go to. While we may be home to plenty of Honda dealers, we also pride ourselves in our team of skilled mechanics who are dedicated to keeping your engine running smoothly.