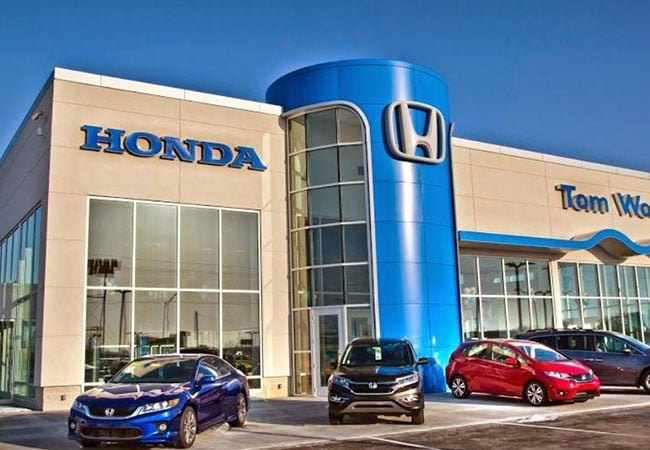 You shouldn't purchase a car from just any auto dealership, especially if you're looking to buy a Honda. Instead, you should purchase a car from a
Honda dealership
you trust, one that will always put your interests first, a dealership like Tom Wood Honda of Fishers, IN.
Tom Wood Honda

Buying a car is a huge investment, especially if you're buying a car brand new. If you sign for an auto loan, chances are you'll be paying for that auto loan, and driving that same car for many years to come. As a result, you want to make sure that you're working with a dealer who is going to get you the best deal possible—and you'll find just that amongst our dedicated and talented staff. Throughout the years we've earned a reputation for giving our customers all of the resources and knowledge they need to make an educated financial decision. We also make a concerted effort to ensure that your first test-drive gives you a full scope of the car so that you can get the full picture.
And we look further than just your first visit. We ensure that all of our customers have top-notch maintenance and repair services so that they can get the most out of their Honda car. While Honda vehicles are known for their longevity, receiving regular Honda service like oil changes and tire rotations can go a long way towards protecting your car for many years to come.
At Tom Wood Honda, we work tirelessly to be more than just an auto retailer, but your number one source for all things automotive. Between our new and used collection and our dedicated team of dealers, we'll make your time with us truly unforgettable.