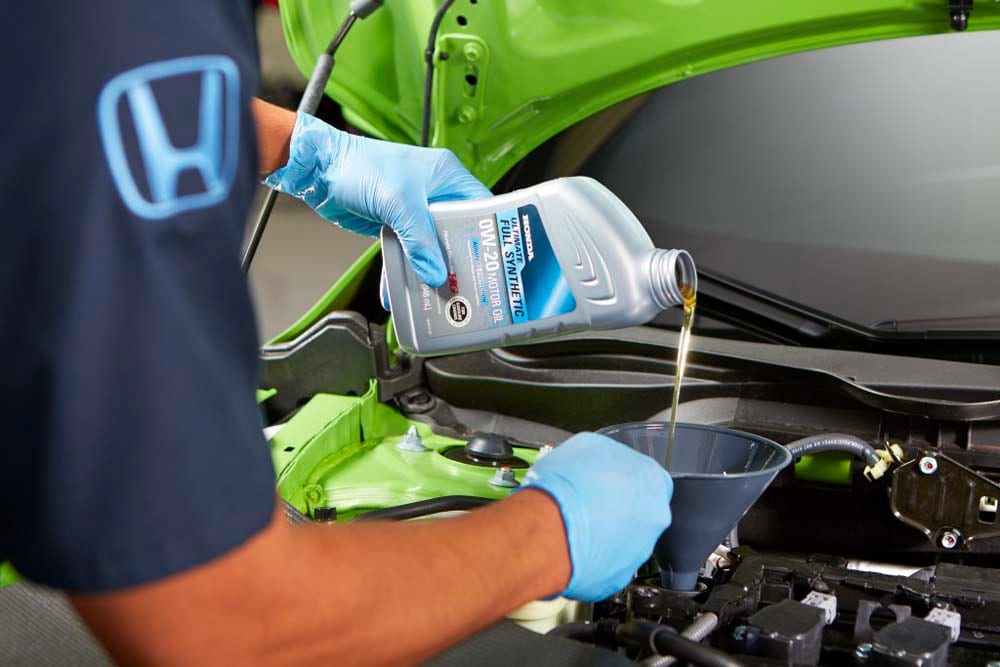 Our auto experts get a lot of questions regarding Honda oil changes, and in this blog post, we'll answer some of the most common. At Tom Wood Honda we strive to be the very best at what we do, and that includes keeping our customers up to date on maintaining their engine.
Everything You Need to Know About Oil Changes
There are a variety of automotive maintenance procedures that we perform in our service center, however, oil changes appear to be the most common. Motor oil lubricates your car's engine and reduces heat build-up and component-wearing friction. However, motor oil is never intended to last forever, which means every once and a while it needs to be replaced. When our customers ask us how often they should change their motor oil we always mention that there's a bit of a range, and can depend on your specific vehicle. That said, we suggest that you stick to a routine of roughly every 5,000 to 7,500 miles.
Another thing to consider when receiving an oil change is the type of motor oil going into your engine. Motor oil can come in a myriad of different types and grades, each of which can dramatically affect the performance of your vehicle. For instance, if your odometer reads over 75,000 miles we may suggest high-mileage motor oil. If you drive a performance sports car, we might suggest a lubricating full synthetic motor oil.
No matter what your oil change needs may be, our team at Tom Wood Honda has got your back. And if you're interested in browsing our selection of vehicles, our Honda dealers can point you in the right direction.