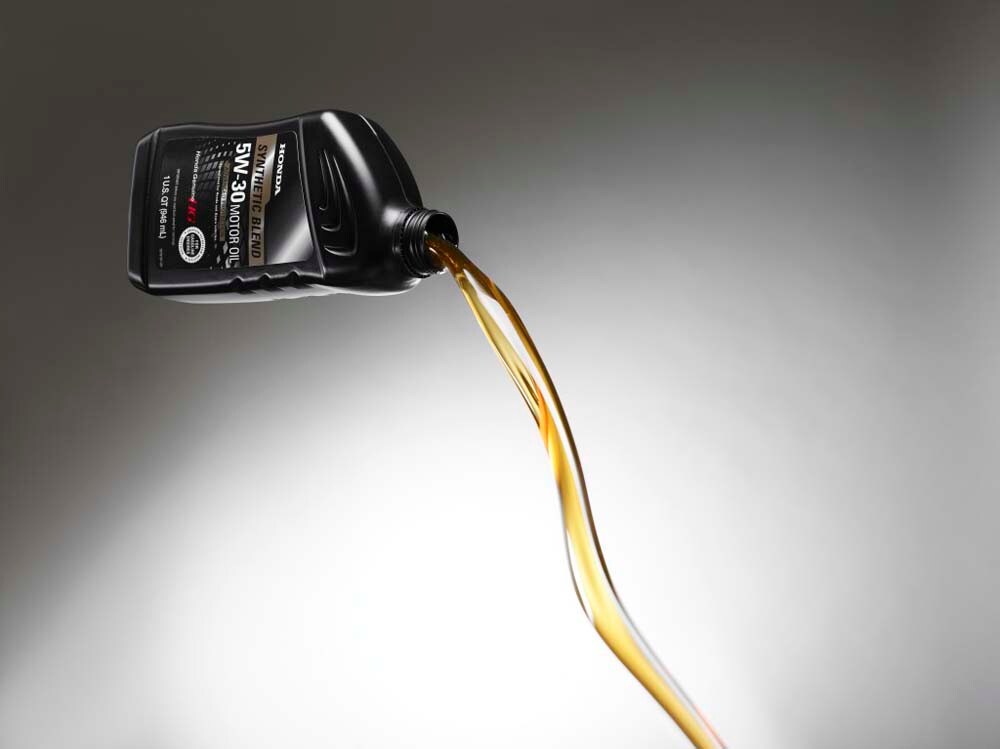 When the winter weather hits the hardest, it's time for the service team at Tom Wood Honda to do what we do best: take care of the cars we've sold to our Indianapolis-area customers! For example, the 2020 Honda Accord is much less fun and efficient on the road when it's in desperate need of an oil change. Get your Honda vehicle taken care of at our Honda Service Department.
Oil changes are vital, and you really shouldn't miss one. Because old engine oil ends up overworking your engine, robbing it of power, gas mileage, and adding more wear and tear on the old block than there should be. And when you bring your Accord in for service, we give you nothing but premium oil that's long-lasting and specialized, perfect for your new Honda car.
And while our technicians take care of your oil, we also check other routinely replaced components: brakes, rotors, oil filters, air filters, fluids, and more. If they need to be replaced, we'll take care of them for you, using only Original Toyota Equipment parts, so you can be confident you're receiving materials that work for your specific vehicle. Only the best for your Honda, performed by folks who know it inside and out.
So, if you neglected your Honda's oil change this winter, now is the perfect time to start the new year off on the right foot. Schedule an appointment at our Anderson, IN Honda service center to get the process started.