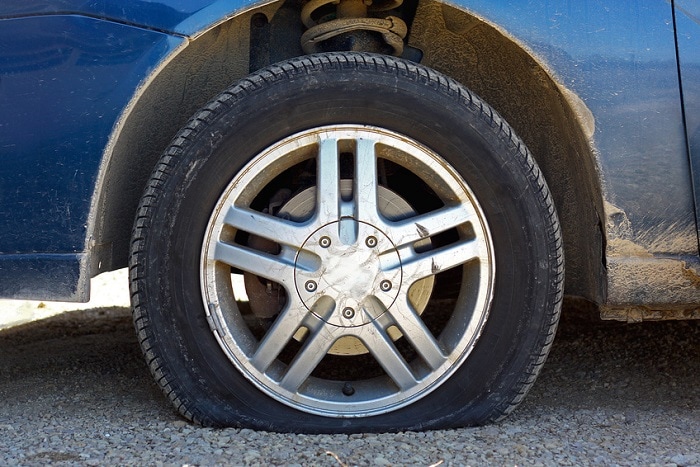 Having been Anderson, IN Honda dealers for years, we've heard too many horror stories about people being stuck on the side of the road – or in their very own driveway – due to a flat tire. Flat tires always seem to happen when you don't have a moment to spare, meaning when you just can't wait for roadside assistance to arrive.
With that in mind, we thought it would be a good idea to explain how you can change a flat on your own. Here's what you should do if you experience a flat tire:
Pull off the road so that you're as far away from traffic as possible

Put on your parking brake as well as your hazard lights

Put wedges in front of your front tires if one of your rear tires is flat or put them in back of your rear tires if a front tire is flat

Take the hubcap off the wheel that has the flat tire

Use your lug wrench to partially loosen the lug nuts

Put your jack in the proper position and use it to lift your automobile off the ground

Finish unscrewing the lug nuts

Remove your flat tire and set it to the side

Position your spare tire on the lug bolts and tighten the lug nuts enough to hold the spare in place

Lower your vehicle so that the spare is touching the ground but your car is still supported by your jack

Finish tightening the lug nuts

Lower your car all the way and remove your jack

Put your hubcap back on

Make an appointment to bring your vehicle into our Honda service center near Carmel, IN

Buy a new tire if necessary
For more tips about changing a tire, contact Tom Wood Honda today.