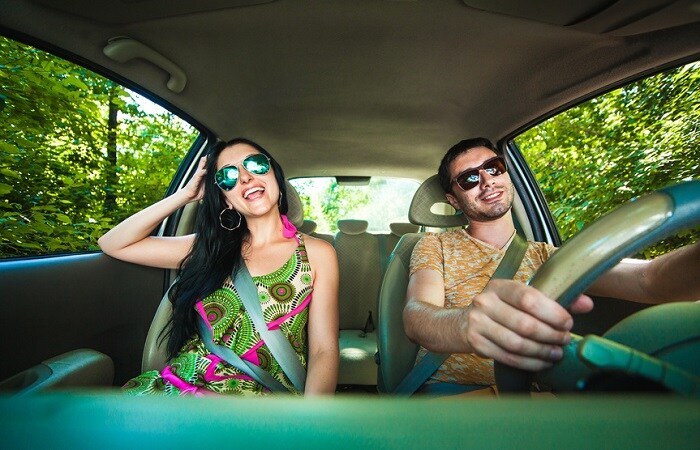 When they visit our Anderson, IN Honda dealership this time of year, many drivers say they struggle to keep the cabin of their automobile cool. Believe us—we know that struggle is real! Luckily, there are a few simple things you can do to keep your cabin comfortable all summer long.
The first thing you should do is make an appointment to bring your car into our Honda service center near Indianapolis, IN. When you do, our expert technicians will look over your air conditioning to make sure it's working properly. When your A/C system works the way it should, it will be able to keep your vehicle's cabin at a comfortable temperature even when it's quite hot outside.
Whether you drive a new Honda vehicle, one of our Honda certified pre-owned cars, or a "regular" previously owned automobile, there are some steps you can take to keep your cabin cool when your car is parked. The easiest things you can do are park in a shaded or covered spot and leave your windows cracked.
Using a sunshade to block light from entering your car through your windshield is a good idea, too. Remember—the windshield isn't the only way sunlight can reach your cabin. Light can also make its way through your other windows and make your cabin's surfaces hot to the touch. For this reason, you should cover your seats, dashboard, transmission shifter, and steering wheel with a towel or blanket even when you use a sunshade.
If your seatbelt buckles are hot, you can cool them off by wetting them with some water. The water will cool them quickly as it evaporates.
To get more cabin-cooling tips, give us a call or stop by Tom Wood Honda on Scatterfield Road today.