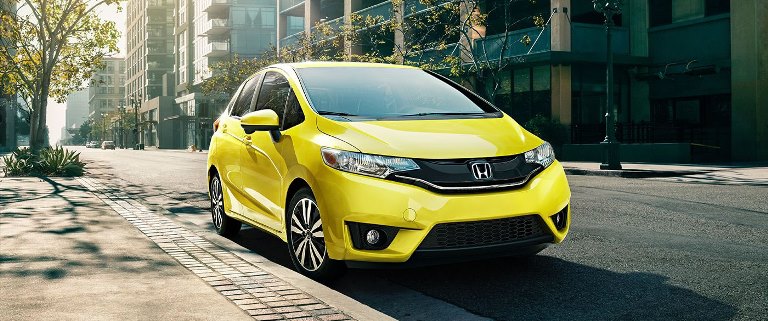 Automobiles from the 2018 model-year have started to arrive at our Honda dealership and one recent arrival is the 2018 Honda Fit. In honor of the new 2018 Honda Fit, the automaker we represent has launched a new marketing campaign that promotes the hatchback's sporty, fun-to-drive nature. The marketing campaign is entitled, "Fit for Fun," which is exactly what the new
2018 Honda Fit
is.
There's plenty to celebrate about the 2018 Honda Fit and the Fit for Fun marketing campaign touches upon everything that's great about this automobile. The new Honda Fit has a new trim, the Sport, and the hatchback is now available in new, eye-catching colors. The Honda Fit also boasts new technology, including Apple CarPlay and Android Auto. The Honda Sensing suite of advanced safety features is now standard on all 2018 Honda Fit models.
The Fit for Fun campaign is a hugely mobile and social campaign by the Honda brand. The ambitious marketing effort uses comedians and influencers to tell consumers all about the Honda Fit. Some of the people who'll be featured in the campaign include Nick Cannon, Renny, Lejuan James, and Frankie Quiñones. The campaign involves strategic integrations with Snapchat, UPROXX, Pandora and mitú.
"[The] Honda [brand] has created a campaign for [the Honda] Fit specifically geared toward younger car buyers who lead busy lifestyles and are uber-connected," said Susie Rossick, Assistant Vice President of Honda Marketing at American Honda Motor Co., Inc. "Millennials are the most diverse group of buyers out there, and the Honda brand has seen an increase of 12 percentage points in multicultural millennial buyers since 2010. We have created an engaging and comedy-driven campaign that speaks directly to these buyers where they spend the most time consuming media -- online."
As Honda dealers, we hope you'll keep an eye out for online ads about the 2018 Honda Fit. We also hope you'll visit our Honda dealership to take one for a test drive. Stop by
Tom Wood Honda
to see the new Honda Fit today!