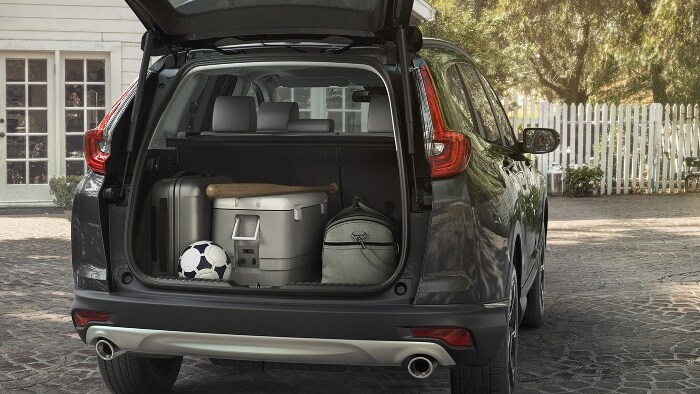 Who doesn't love this time of year? The temperature's dropping to comfortable levels, the leaves are changing colors, and football season is well underway. While tailgating and football go hand-in-hand in the minds of many motorists, there are plenty of other events that are ideal for tailgating, such as concerts and harvest festivals.
No matter what kind of event you're going to celebrate by tailgating, we can assure you that there's nothing like tailgating in a Honda vehicle. As your
Anderson, IN Honda dealers
, we can tell you that's because many of our automobiles seem as they were designed with tailgating in mind. Two Honda vehicles that will make tailgating extra special are the 2017 Honda CR-V and the 2017 Honda Pilot.
Redesigned for the 2017 model-year, the
Honda CR-V
is a five-passenger crossover that's as easy to navigate through crowded parking lots as it is to maneuver on the highway. The crossover's base trim has Bluetooth and USB connectivity so you can stay connected throughout your tailgating celebrations. The Honda CR-V EX trim has convenient rear privacy glass if you want to take a break from the action and a sunroof that lets you soak up the tailgating experience even if you don't want to get out of your comfy vehicle.
If you're going to tailgate with a larger number of friends or you're going to tailgate at an event over several days, you'll want to take a look at the capable Honda Pilot. This versatile, three-row SUV has comfortable seating for up to eight adult passengers. The
2017 Honda Pilot
can tow up to 5,000 pounds, making it a smart pick if you're going to pull a trailer or camper to your destination.
If you want to find a Honda car that's well-suited for your tailgating celebrations, visit Tom Wood Honda today.