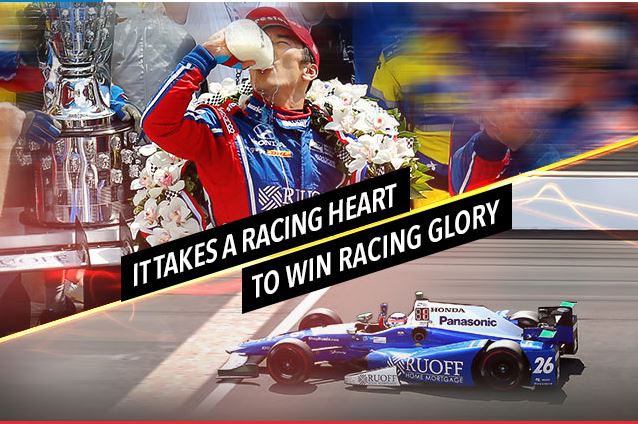 As
Honda dealers near Indianapolis, IN
, we're incredibly proud to tell you that the brand we represent recently won the Indianapolis 500 for the second straight year. This means the Honda brand began the second century of racing at the Indianapolis Motor Speedway the same was it wrapped up the Brickyard's first century of competition – with a win!
The Honda brand's most recent Indy 500 win marks the 12th time the Honda brand has triumphed in this iconic race in 17 tries. To win this year's race, veteran driver, Takuma Sato, bested three-time Indy 500 winner, Helio Castroneves, in a heated battle over the last 11 laps of the race. This victory made Sato the first Japanese driver to claim victory at the Indianapolis 500.
After the race, Sato commented, ""I won! I won the best race in the world! Unbelievable feeling. I cannot thank this whole team [enough]. Look at these guys. Fantastic. It was obviously a tough, tough race. But Helio [Castroneves] really drives fair. I can trust him. I can really [trust him] coming from the outside. It was [a] fantastic race. What a race. Hopefully, the crowd enjoyed it. It's beautiful. I dreamed of something like this since I was 12. I can't thank everyone enough for their support. Until three laps to go, you really didn't know [who would win]. Me and Helio went side by side with three laps to go. You've got to go for it, run it flat. And we did it, and we pulled away. Fantastic."
Everyone at our Honda dealership is thrilled a Honda car has won the Indianapolis 500 back to back. We're proud of the Honda team and the competitive spirit of every driver who climbed into the driver's seat of a Honda vehicle to compete in the race.
While we don't sell race cars at our location, we do sell
Honda cars
that offer the performance, fuel economy, technology, and comfort many motorists want new vehicles to have. Visit Tom Wood Honda to see our inventory of new Honda cars today.